For many, Further Education not only provides vocational education for the workplace but also second chance learning for those who have not yet met their potential. For those in the know, it can all too commonly be last chance learning. A lifeline to be grasped in a world of perceived hopelessness, embedded in trauma and exploitation in the neighbourhood and digital world. Having had a long career in education, spanning Early Years Family Support, through to lecturing and later leadership within Further and Higher Education, I can say that my two-year secondment with the Greater Manchester Violence Reduction Unit has truly brought this sense of last chance learning to the forefront. The role Further Education plays in re- introducing a sense of hope has never been more critical against a backdrop of turbulence and instability following disruptions caused by a global pandemic and political unrest. Of course, working in the thick of it in my substantive post as Assistant Principal Supported Learning at The ManchesterCollege, I have always known the critical role FE plays in addressing inequalities and raising aspirations. The two-year secondment as GM VRU Education Lead has allowed me to experience first-hand the full extent of safeguarding and student empowerment in action across all GM colleges. I feel privileged to have worked with colleagues in the twenty-two colleges and sixth forms in Greater Manchester. Taking a helicopter view of the hive of activity that goes on in each college, working alongside committed staff with an unwavering appetite to get the very best for every student that crosses the threshold and time and time again, championing the most vulnerable. While every college is doing this relentlessly, in my position as VRU Education Lead, I was tasked with joining up the great work to better support the more transient learners who cross the community borders, better preventing a trail of troubles as they go.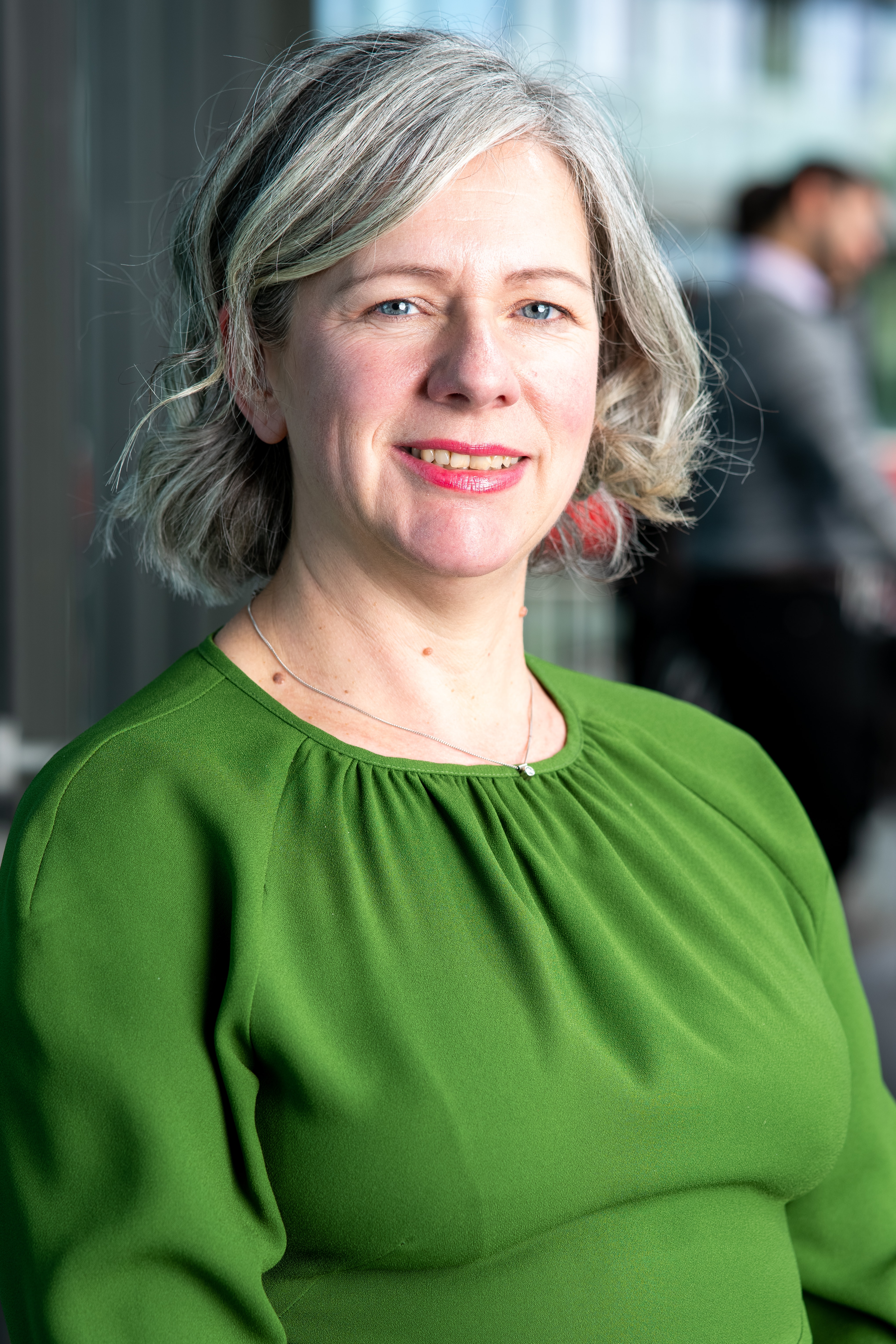 Back in 2020, at the start of my VRU journey, facing a gathering of Principals on the digital screen for the first time tested the nerves, but listening to the concerns colleges are facing on a daily basis and being well placed to relay matters to the multi-agency VRU and extended partners led to solutions, agreed protocols and insight into how community safety teams can benefit from knowledge collated in the FE environment, and use this to better support districts by preventing the ripples from events that can quickly escalate into violence. The ripples of unrest are all too often based on rumour and the VRU has been able to support colleagues and students to better understand the dangers by sharing facts and evidence-based information using the GM data dashboard. For instance, despite the perception that most young people are carrying a knife for perceived self-protection, the facts are that this is less than 1%. A lot of our education work is changing the narrative and celebrating the fact that the vast majority of young people do not carry weapons, and those that do, are increasing their likelihood of becoming involved in a knife related incident. A partnership approach with GMP and several colleges including St John Rigby College, supported the authoring of useful protocol documents including the GM Knife Crime and Youth Violence Protocol, Guidance to Identify and Support Young People Involved in Criminal Exploitation and the FE, Youth Offending Team Communications Protocol.
As with most situations, crisis prevention in education is always more effective than managing a critical incident. The VRU has worked to connect colleges with their local community police teams and encouraged attendance and participation in monthly community safety meetings in each of the
ten GM boroughs. By talking through concerns colleges are now better placed to identify patterns and trends that support early intervention and awareness education. The VRU facilitates sharing networks and learning events such as the safer search for FE colleges training, attended by representatives from colleges across all ten boroughs, meeting and training together. Co-chairing of the quarterly GM colleges safeguarding network meeting with the NW AOC allows for regular information flow and signposting DSLs to useful services and resources.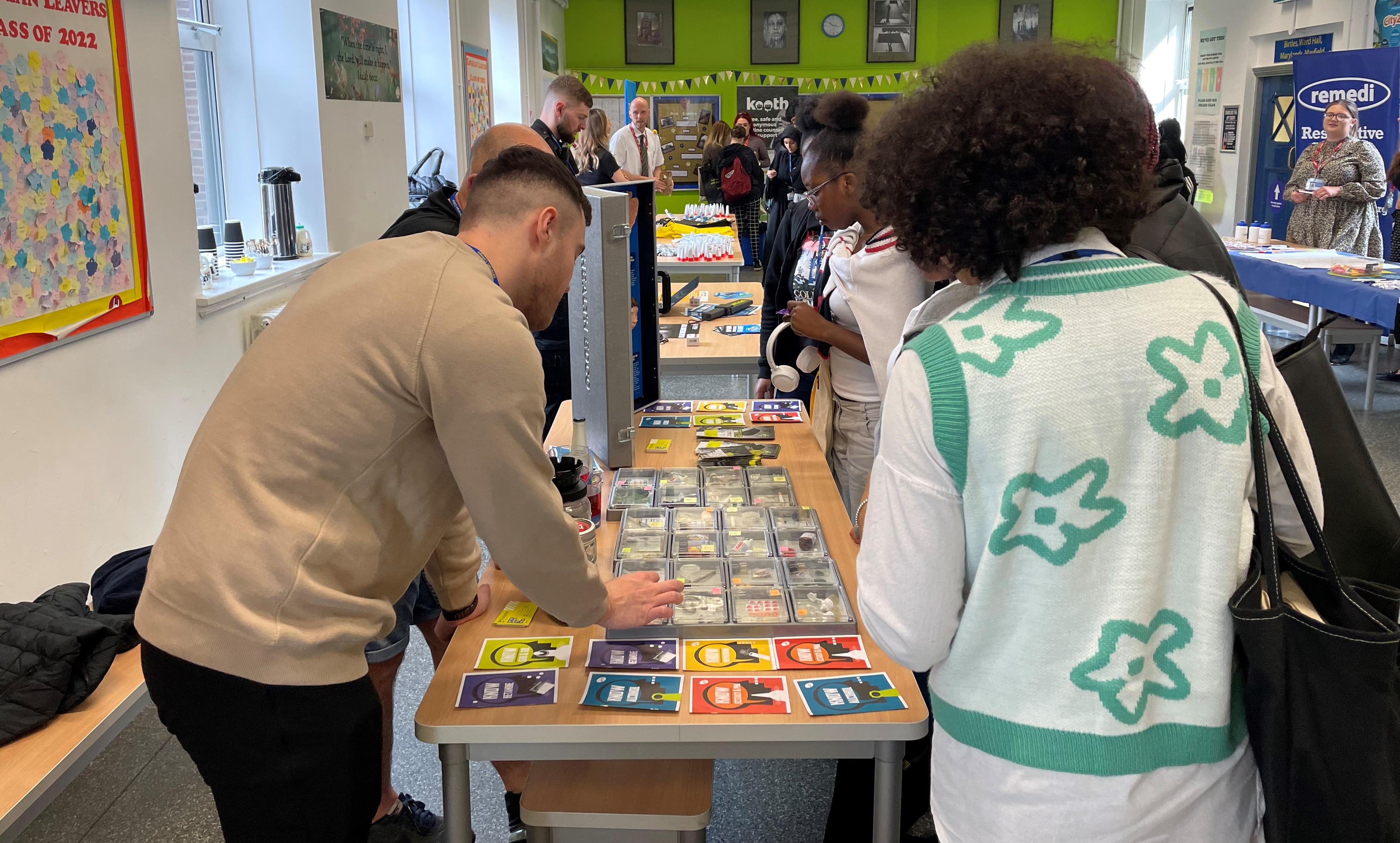 A popular function of the VRU has been the commissioning of prevention and diversion activity. We have supported several colleges with co-ordination of the College Safety Roadshow, with Tameside College setting the standard. We funded sporting activities in partnership with Street Games and The Manchester College. Encouraged peer to peer learning through active bystanders' development via the Mentors in Violence Prevention programme at Hopwood Hall and Trafford College group. And the highly successful Street Doctors, Step Wise programme in emergency street first aid expertly facilitated and celebrated at Oldham College. Bolton College led the development of the digital 'Prevention of Gun and Knife Crime' online tutorial and more recently, in support of the GMCA Gender Based Violence strategy the 'Sexual Abuse and Harassment' online tutorial, funded in partnership with NW AOC and GM VRU, now available for use in all GM colleges.
Sadly, my secondment period has come to an end, but as I head off in a new direction as Freelance Education Consultant, I take with me a knowledge and confidence that GM colleges are now firmly part of the community safety agenda. The GM VRU will continue to lead on initiatives to make Greater Manchester a safer and more aspirational place for our young people to live and study and as I hand over the role of Chair at the VRU Education Delivery Group to my successor, our FE colleagues will remain in attendance, representing the sector in community partnership discussions and continuing to deliver on VRU priorities to increase the voice of education in the context of the violence reduction agenda.