We are proud to announce our ten alumni award winners have been announced, representing the ten boroughs of Greater Manchester.
As part of our Festival of Technical Education, we hosted our inaugural Alumni Awards with the aim of recognising and celebrating past students' success, while inspiring current and future students to strive for excellence.
The GMColleges Alumni Awards showcase past students who have studied across a variety of courses, combining both academic and technical pathways. Each winner has achieved success across different sectors including construction, health & social care, performing arts and hair & beauty.
Wigan & Leigh College winner, Ella Toone studied Level 3 Sports Science in 2019 and is now an inspiring England Lioness and plays football professionally for Manchester United FC.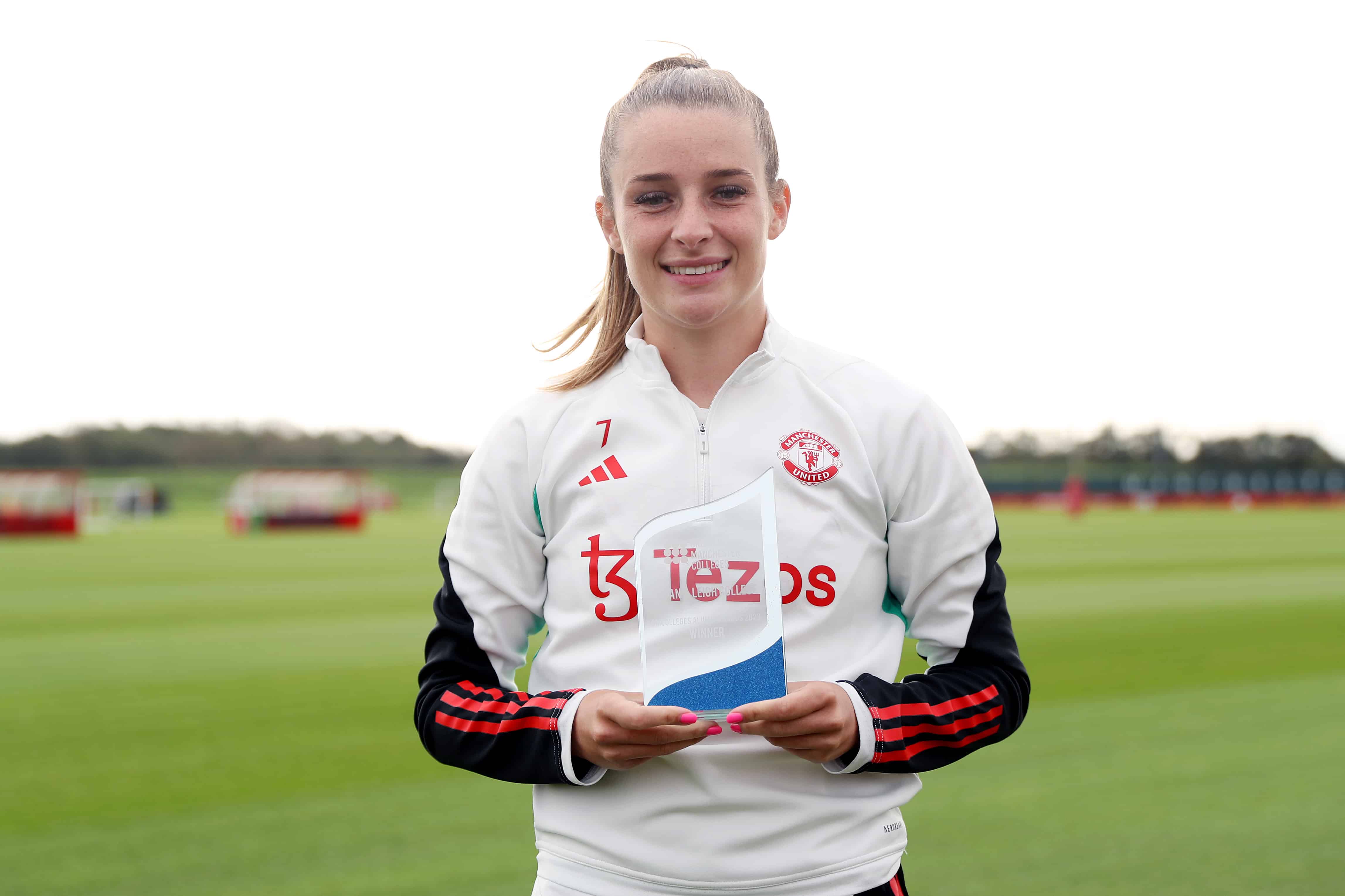 Corey Dickinson, owner of Tonsor Male Grooming, a highly successful barber shop, studied a Level 2 Barbering apprenticeship at Bolton College in 2018.
Tameside College winner Harrison Turner started college aged 14 and studied Level 2 Construction. After completing his apprenticeship with construction and property firm, Willmott Dixon he was appointed as the company's Assistant Build Manager and even went on to be part of the project management team that built Tameside College's Construction Centre in 2019.
Marika Ogorzalek, an ESOL student studied for a BTEC in IT Software Development at Salford College. She is now championing girls in ICT and aims to break down stereotypes in the industry, while she studies to become a Computer Software Engineer at Salford University.
Ian Kenworthy, winner of Oldham College's Alumni Award, studied for a BA (Hons) in Business and Management in 2019 and is now undertaking an Apprenticeship at top internet firm, Talk Talk.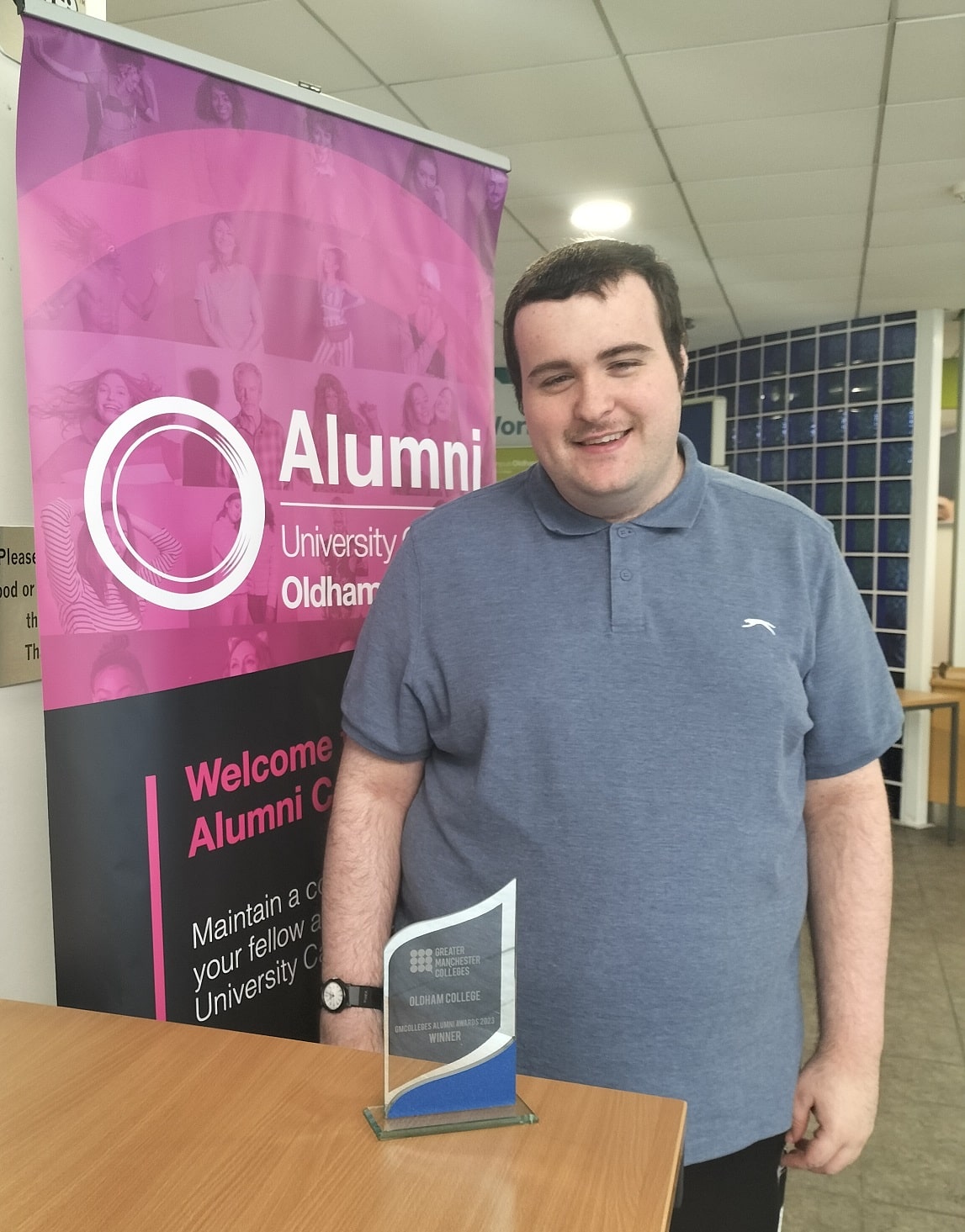 The Manchester College's alumni, Joshua Antwi completed a Level 1 in Business Administration and progressed to a Level 2 Computer Science and Digital Technologies course. He has now secured a Degree Apprenticeship as a Software Programmer with Barclays UK.
Peter Jenkins studied at Hopwood Hall College in the early 1990s, undertaking A Levels in Maths, Physics and Chemistry. He is now a successful architect at one of the UK's biggest firms, designing buildings across the world and right here in Manchester including Ordsall Hall and Victoria Station.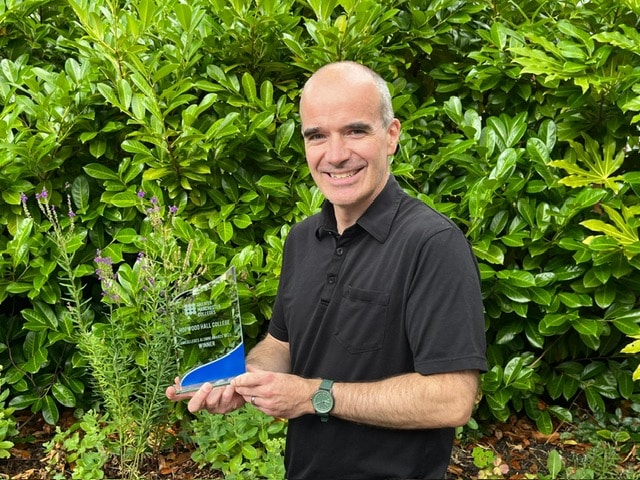 Marc Young studied Performing Arts at Bury College in 2001 and has gone on to work as a Drama Teacher at St Gabriel's School for 15 years before combining his passion for the arts and outdoors by launching the Sunnywood Project, a non profit arts and nature education provider.
Stockport College alumni, Esha Mumtaz studied for a Level 3 in Health & Social Care and has gone on to study Human Resources Management at university. Her current role as a Human Resources Officer at a renowned social care company combines all of her studies and experiences at both college and university.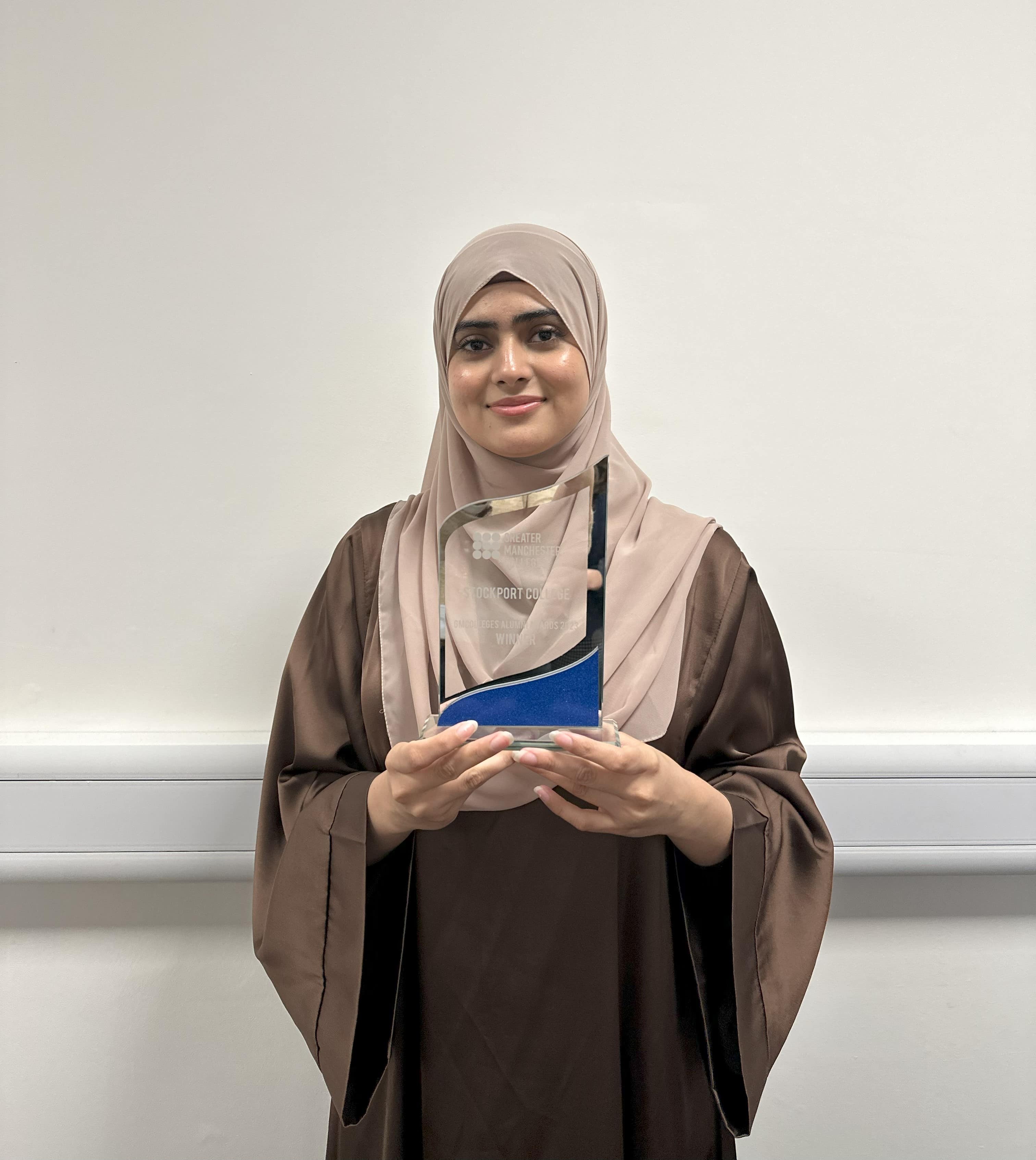 Michael Jarkowski completed his A Levels in Law, Politics and Maths at Trafford College and then completed an apprenticeship. He now works for the Greater Manchester Combined Authority in the Core Investment Team, working to invest large funds across the region.
Anna Dawe, GMColleges Chair, explained "We are so proud to announce our first ever winners of the GMColleges Alumni Awards. All of the past students nominated are testament to the variety of technical courses on offer and the dedicated industry experts that we have working across our nine colleges.
"Further Education colleges offer a vast range of technical pathways that lead to exciting and rewarding careers across the UK and worldwide, from construction and digital to health and beauty and the arts, there's never been a more exciting time to choose a technical education."