Students across our nine Greater Manchester colleges have achieved some of the best grades in the country, after completing their T Level qualifications this year. Our colleges have delivered results way above the national average (90.5%)1 with outstanding performances from Wigan & Leigh College (100%), The Manchester College (98.9%) and Oldham College (96%).
Hopwood Hall College also impressed with two students achieving Distinction out of nine students achieving that grade nationally.
The cohort, which were amongst the first in the UK to embark on the brand new technical qualification have finished the two year course and are now heading into the world of work or continuing onto higher education.
Highlighting T Level Celebration Week (2nd-6th October) we are  showcasing successful students who achieved T Levels across a range of subjects including Construction, Health, Childcare and Digital.
Joe Davis attained a Distinction in his T Level in Design, Surveying and Planning for Construction while attending Oldham College. He has now secured a position as a Telecommunications Engineer apprentice with Network Rail.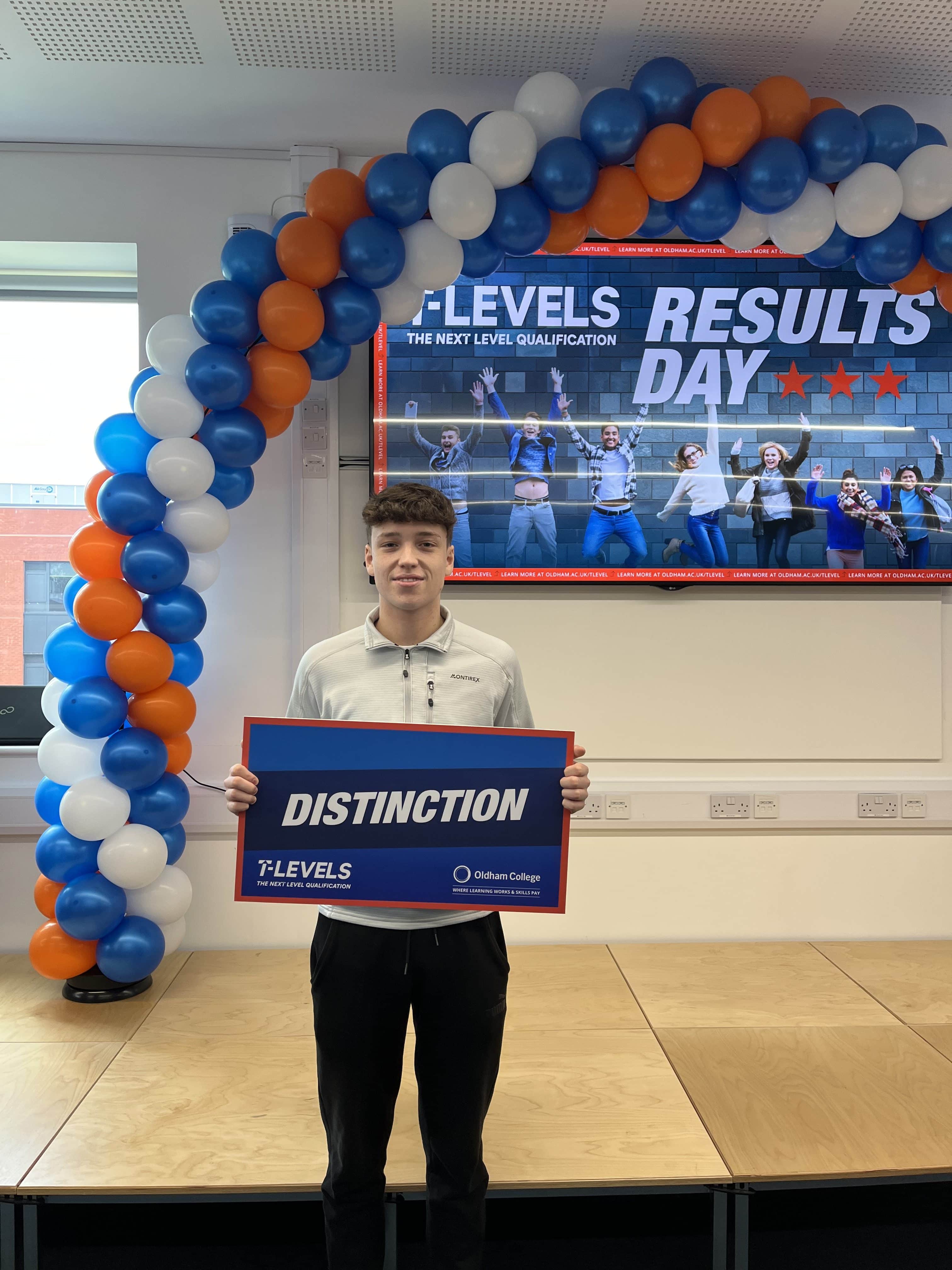 Edie Watson, achieved a T Level in Education & Childcare at Bury College, securing a place at Edgehill University to study Primary Education QTS with the aim of becoming a teacher.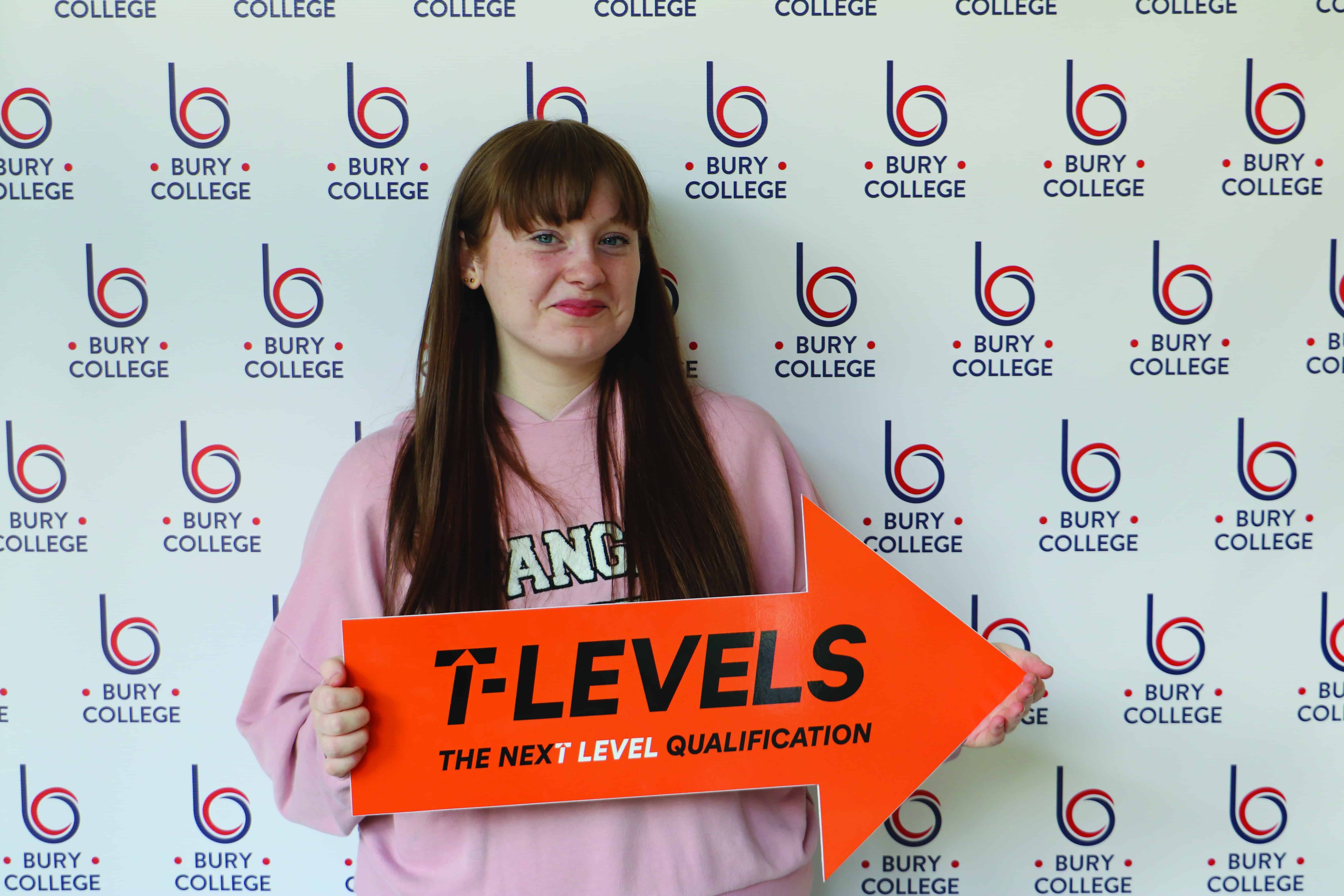 Grace Van Der Kamp secured a T Level in Health at Bury College and is now heading to the University of Central Lancashire to study Paramedic Science. She hopes to work as a front line paramedic in the future.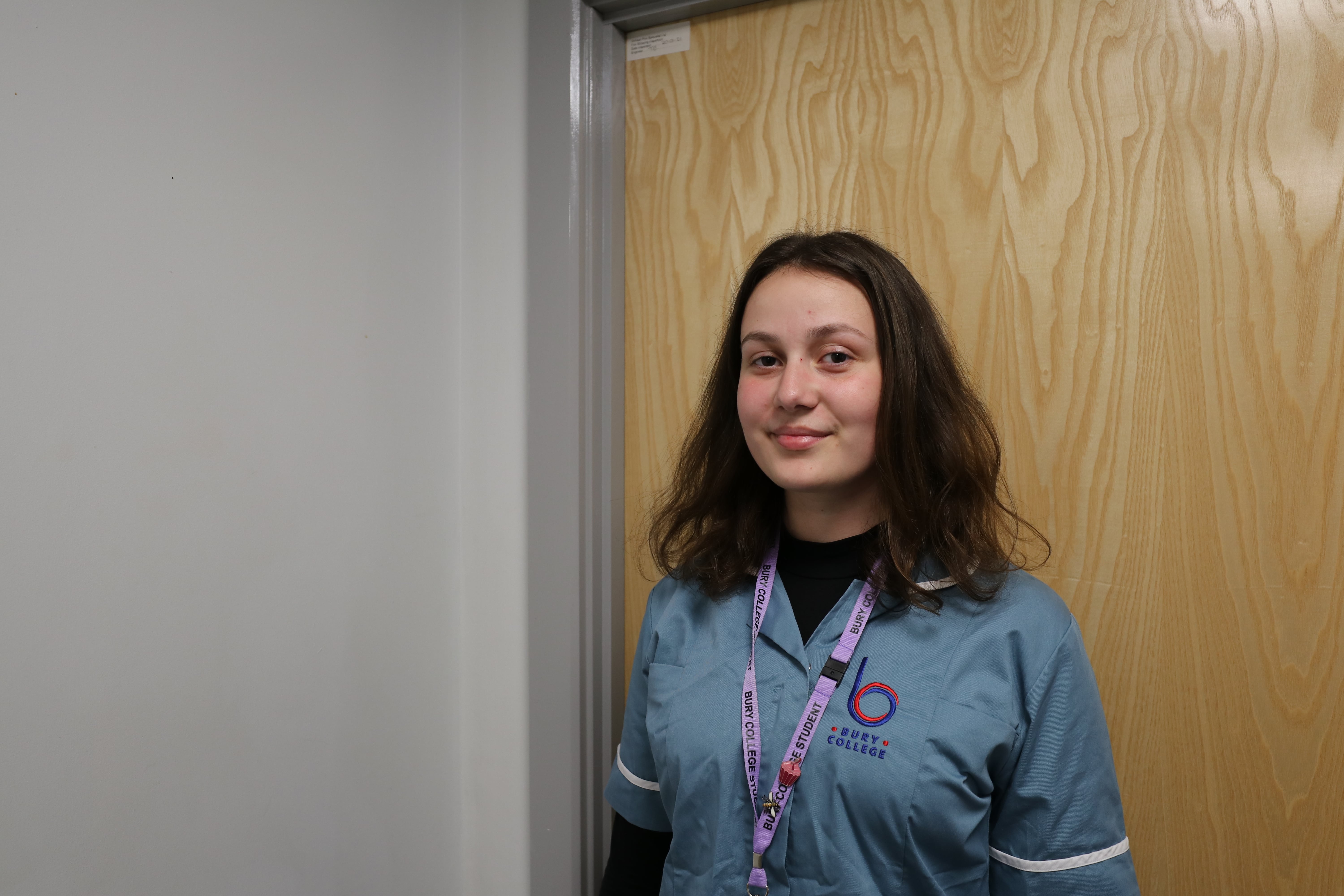 Liz Smite and Roddick Mujib both studied T Levels in Digital Production, Design and Development at The Manchester College and have secured employment with Lloyds Banking Group after impressing on their industry placements as part of their study programme. 
Umar Ahmed secured a Distinction in his Construction Design, Surveying & Planning T Level and since completing his qualification has been offered a two-year apprenticeship with PlanBEE.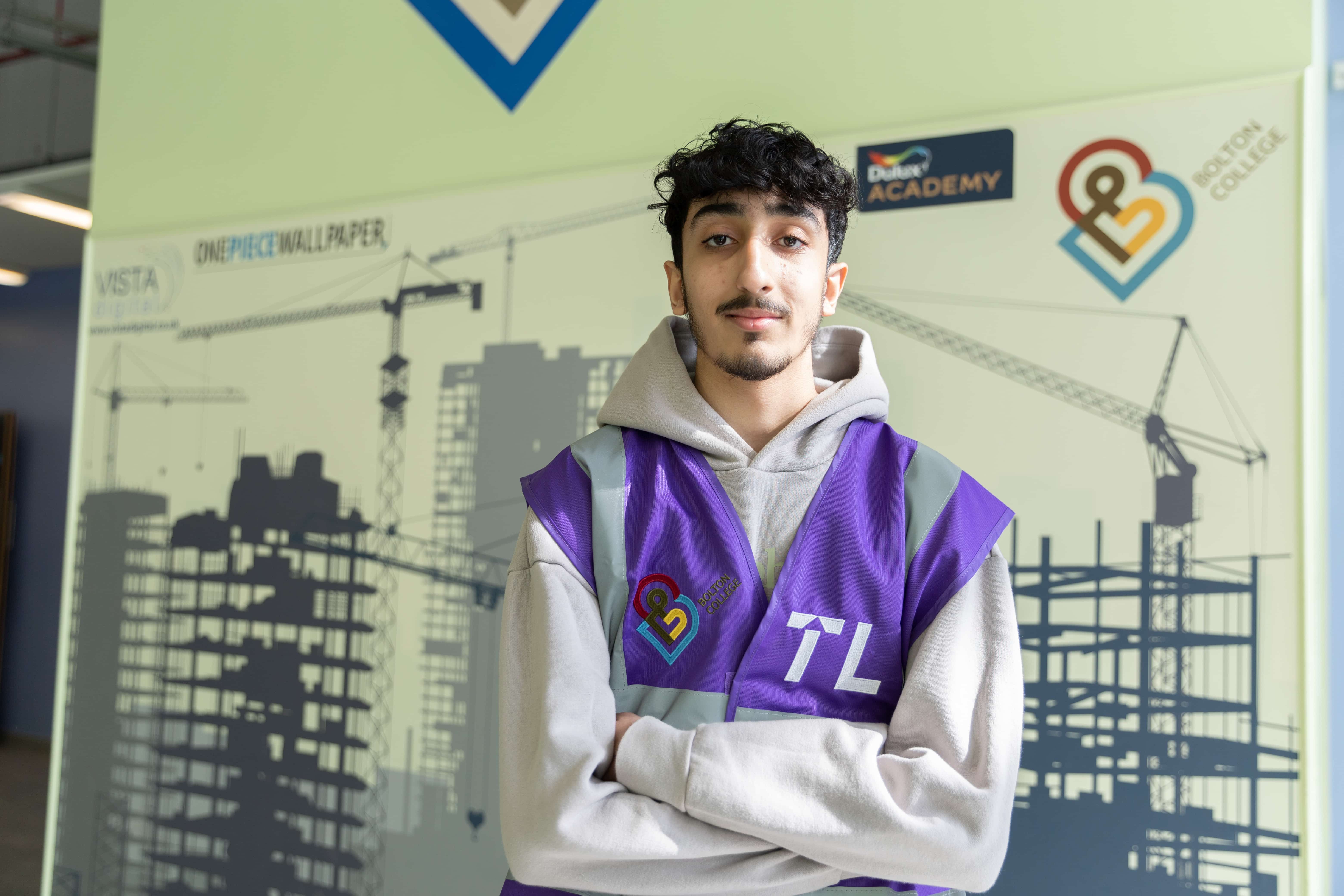 Dylan Cruickshank studied for a T Level in Digital Design, Production & Development at Wigan & Leigh College, completed his 45 day placement at Wigan Council. Dylan has now progressed onto a Level 6 Degree Apprenticeship at Digital and Technology Solutions at Cheshire Data Systems and hopes to one day own his own business.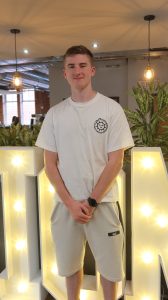 Designed by employers, T Levels are technical qualifications that offer students practical and knowledge-based learning. With both classroom and on-the-job experience through an industry placement, T Levels aim to help young people to develop the higher skills and knowledge to succeed in rewarding careers, and to give employers the skilled workforce that they need.
Anna Dawe, GMColleges Chair, explained "We are so proud to showcase our first T Level cohort, who have worked extremely hard to achieve these fantastic results and go on to excel in a range of exciting and rewarding careers. 
"T Levels offer a unique pathway for those students looking to gain knowledge, practical skills and experience across a range of industries. Not only do these qualifications support young people across Greater Manchester, they also help to plug the skills gap across the region, which has become more vital than ever."
References
1 YouGov